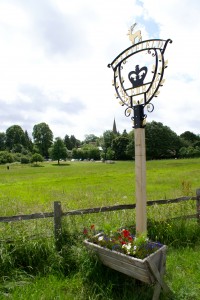 St Mary the Virgin CE School was founded in Hartfield, in East Sussex, in 1842. The school nestles beside the church off the village High Street, down its own lane with off-road parking. The relationship between the school and the church has always been close and is maintained in its present voluntary-aided status.
Click here for a link to Hartfield's History Group's website with photographs and more information about St Mary's 
The school's status as a Church of England Aided school is important. There is a well-established relationship between the school and the church, which is helped by the proximity of the church. Each week the school assembly is taken by the Interregnum Rector, in the church, with the aid of year 6 pupils. Parents are welcome to worship with the children.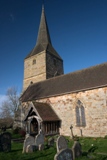 There are three annual services for families to attend. These are the Christmas Carol Service, Easter Service and the  End of  Year Service.  These traditionally take place on the last day of term after drop off (9.15am approximately).
All of the Christian festivals are celebrated with the children and they are encouraged in very practical ways to think of others, especially at Christmas, Easter and Harvest Festival.  Any parent has the right to withdraw their child from collective worship but we hope to encourage those of different faiths to share our celebrations, without compromising their own beliefs.
Please click the link below to find out more about St Mary's Church:-
Playschool
We are pleased to have a close relationship with Hartfield Playschool in our village. Throughout the year,  children from the playschool join us for a range of events from the Christmas Nativity and May Day Festival, to Sports Day and Teddy Bears' Picnic – a small but helpful introduction to life in 'big school!'
Please click the link below to find out more about Hartfield Playschool:-