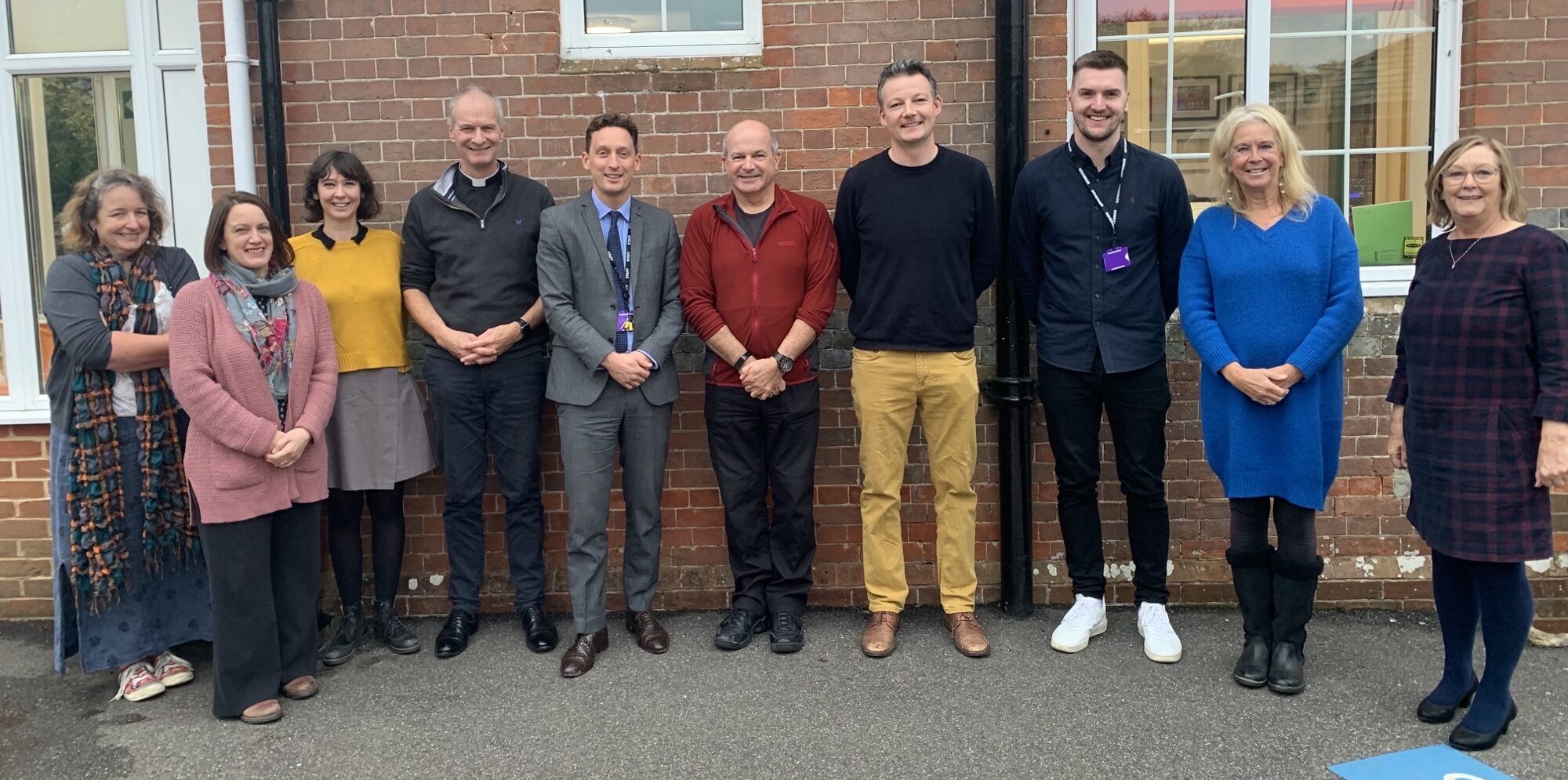 Alan Brundle the Chair of Governors can be contacted at abrundle@pioneerfederation.co.uk
The Clerk to the Governors can be contacted at clerk@pioneerfederation.co.uk
Alan Brundle – Chair
Local Authority Governor 01/09/2021 – 31/08/2025
For those of you that do not know me I live in Hailsham. I am married (to a teacher) and have one child. I am a Civil Servant and have recently taken partial retirement. I relax by playing, umpiring, and coaching hockey for Hailsham. I also have an allotment, though I am struggling to find enough day light hours to do it justice. I also seem to get roped into running for good causes – even though I really am not that keen on running! I think if someone highlights a good cause, I appear to be easily persuaded! I have now completed the London Marathon and the Brighton and Eastbourne half marathons over the last few years. Not to mention the Mince pie run in December that Mr Procter has successfully convinced me to run several times. I mistakenly thought I would get a mince pie at each water stop……apparently, they expect you to finish before they give you a mince pie!! I started as a Governor of Chiddingly School over 20 years ago when my child was a pupil. During that time, I have served as Chair at Chiddingly for approximately 11 years, Vice Chair of the Federation and now Chair. It is an extremely rewarding role while at the same time being sometimes quite challenging. As a Governor, you are responsible for influencing the strategic direction of the schools but have to avoid the temptation to get involved in the day-to-day management of the schools. We are responsible with the senior leadership team for the schools/federation's performance and direction but as Governors have to get the balance right so that we allow the senior leadership team to manage the schools/federation on a day-to-day basis without interfering. We have to learn to fulfil the "critical friend" role. I have seen many ups and downs over the years but the most exciting was the move to the Federation. I have been amazed by the progress each school has made over the period it has been in the partnership or federation. The results and the Ofsted judgements have been so good to see. The benefits of schools and professionals working together cannot be underestimated and I think the evidence speaks for itself. There is, of course, still work to be done and areas where we can improve, but I think the foundations have been laid and we have a good team of professionals in the Pioneer Federation who will drive us all forward for the most important aspect, which is of course the children. Why have I stayed around for so long? Well, there is no substitute for seeing the excitement on the children's faces and hearing their chatter as they grow and develop. They are always so willing to share what is important to them. Seeing the schools move forward and develop is just so rewarding. I try to get into school either on formal visits for meetings and interviews or more informally just to look round the classrooms and chat with the staff and children. It just puts the day job into perspective! The Governors normally have their badges on when they are in school so if you see any of us, then by all means stop us, introduce yourselves and have a chat.
James Procter
Executive Head Teacher
I have worked in Primary Schools in both Lincolnshire and East Sussex and have taught all year groups. I have been a Leading County Teacher, Senior Teacher, Deputy Headteacher, Head of School and now Executive Headteacher.  I love seeing the amazing children in our Federation finding their learning irresistible, particularly where the children actively explore concepts, apply skills, ask questions and are motivated by independent discovery. I enjoy working alongside the great staff team and supportive parents and governors. My vision and values for ­­The Pioneer Federation: An outstanding federation with a central focus on creative, innovative and engaging teaching that develops a love and interest in learning. My vision is for our children to value learning as a creative endeavour that underpins their aspirations for great futures and to ensure that we are all focused on seeing opportunities and believing that anything is possible. We craft meaningful contexts for learning and tasks that develop key skills for independence, confidence and resilience, which actively engage children. The federation will have outstanding schools where every child is provided with a toolkit for life-long learning through the highest quality teaching. I am a very active person who enjoys challenges. I run regularly and have fundraised for developments in all the schools I have worked in, taking part in half marathons and more recently, the Brighton marathon. I also enjoy socialising with friends and family, surfing, snowboarding, gardening and am hoping to take up kite surfing in the near future. I have a young family and I enjoy going away on adventures with them!
Lorna Duggleby
Foundation Governor 01/09/2021 – 31/08/2025
I come from an education background, having worked in a very wide variety of secondary and all-through schools for over 35 years, the last 22 of which were in various leadership roles, including Executive Head. I enjoy horse-riding, reading, music and Chess as well as house renovation and interior design.
Rev Julie Sear
Ex-offico Governor 01/09/2021 – 31/08/2025
For those of you who don't know me, my name is Rev Julie Sear and I am the Rector of Hartfield and Coleman's Hatch. I have been in the post for over  five years. I am married to Trevor and we have two married Sons and several Grandchildren. I have been Governor at St Mary's School since my arrival. The school has been on a wonderful journey and it has been a privilege to be part of that journey. The Christian ethos of the school is grounded in everything that goes on across the school. As Rector, I was thrilled when the school was presented with outstanding in its SIAMS inspection. Since then, we have been working at a new vision statement and values. Learning with love, strength and faith, following the example of Jesus. The children know these values and each week have times of learning and reflection on a key value. On a Wednesday afternoon, the children walk up to St Mary's Church for their afternoon Collective Worship. It is a great opportunity for each child to experience being part of a church that has stood here for nearly 800 years. I also encourage the children to participate in the Collective Worship Services in church. It has been such an encouragement watching the children grow in confidence leading the prayers or in drama. Each month we also have Open the Book Team come and open up a bible story for the children. Since being part of the Pioneer Federation, we have seen great progress made across the partnership. We are seeing good and strong foundations laid for the children and for the future of our school. As Governor, my role is to pray for all Staff and children. I sit on the Governing body with a particular responsibility for SIAMS and collective worship. This includes all major festivals. I am often at the school gate or in church on a Wednesday afternoon with the school. If you get the chance to come and join us at 2.45pm on a Wednesday, we would love to see you.
Paul Holt
Foundation Governor 01/09/2021 – 31/08/2025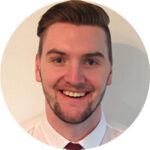 I grew up in Brighton and moved to Hellingly in 2017. Ever since moving here I have wanted to continue to see improvement in our rural schools. As an Assistant Headteacher at a local Secondary school, I am aware of the power of education in improving young people's life opportunities. I studied Humanities and Critical Studies at the University of Brighton and then completed an MA in Education (Classical Studies) at Sussex University. I have recently completed my National Professional Qualification in Headship and enjoy my role as Specialist Leader of Education for the South East in helping schools improve. My interests are in the Classical worlds of The Greeks and Romans and I get to enjoy this daily as I teach Latin at GCSE level in a state comprehensive secondary school. In my role as an Associate Governor, I hope to be able to provide my expertise in Education and School Improvement alongside my desire to see the young people in our communities thrive.
Jan Gough
Foundation Governor 01/09/2021 – 31/08/2025
Catherine Simmonds
Co-opted Governor 01/09/2021 – 31/08/2025
Jenn Adams
Staff Governor 01/09/2021 – 31/08/2025
James Streets
Parent Governor 01/09/2021 – 31/08/2025
Dominic Fawls
Parent Governor 01/09/2021 – 31/08/2025
Rev Jeremy Sykes
Foundation Governor 01/09/2021 – 31/08/2025
Hilary Rowberry
Associate Members 01/09/2021 – 31/08/2025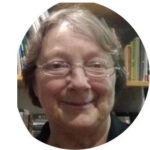 My interest as a Governor, and now a specialist associate Governor for the Pioneer federation schools , started when I supported St Mary the Virgin School, as a member of the community for thirty years and as a parent of a child who attended St Marys. As a previous teacher my passion for teaching spanned over fifty years across all school sectors: primary, secondary and further education where I was Vice Principal responsible for Curriculum development, staff development and training and student affairs . I have also worked as a science advisory teacher and in teacher training.  post I was a senior leader in a local primary school teaching science to all age groups and responsible for school developments including Investors in People, Eco-Schools and Royal Society Partnership links with local Business and Industry. I run a small Environmental Centre in Hartfield working with local schools and the RSPB. I am also a member of our local church congregation. I am keen to develop links and partnerships between the school and the local community which will enhance and extend the pupils' learning experiences.
Kelly McDonagh
Associate Members 01/09/2021 – 31/08/2025
Becky Pernetta
Associate Members 01/09/2021 – 31/08/2025
Number of employees whose gross annual salary is £100,000 or more: 0 members of staff