Please order your school uniform directly from KidsBiz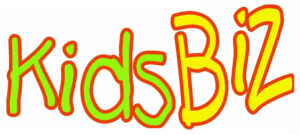 Winter
Trousers/skirt/pinafore – grey/black 
Shirt/blouse, polo or cotton – white 
Tights/socks – white/grey/black 
Black low heeled shoes (no trainers) 
Maroon sweatshirt / cardigan with Park Mead logo 
Boots can be worn to school in inclement weather and changed for school shoes indoors.
Summer
As above 
Tailored shorts – grey/black 
or red check dress
PE Kit
School T-shirt – maroon 
Shorts (not Bermuda or tight fitting) – black 
Plimsolls, trainers, lace up, velcro – black 
Black tracksuit bottoms or long leggings
Hair Style
For health and safety reasons, please tie back long hair. We request that haircuts do not follow fashion as this causes a distraction. Mohican styles, tramlines, bleached or dyed hair are not permitted.
Earrings
Earrings will need to be removed by your child during P.E. and games sessions. In the case of very recent piercings (up to 6 weeks) the earrings may be covered with micro-pore tape during P.E lessons.  
A watch may be worn but will need to be removed for PE.
Nails
Nails varnish / fake nails should not be worn to school.